Mahalo for the kind words! Beyond being a part of people's special events, it is always gratifying to receive letters from clients who were pleased with my music and services. Below are comments following past performances.
An Extension of Aloha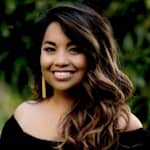 Our firm represents Chef Robynne Maii based out of Hawai'i who was invited to a chef-in-residency at The James Beard Foundation's new event space PLATFORM at Pier 57. We engaged Andy to share his musical talents at an "Urban Lū'au" dinner to bring a slice of Hawai'i to the overall experience. Andy performed Ka Uluwehi O Ke Kai by Edith Kanaka'ole specifically so that chef could perform a hula and it could not have been more beautiful. We are so grateful to have folks like Andy who embody Aloha and lifted everyone's spirits that evening. While we are based in Hawai'i, it's heartening to know that we can collaborate with Andy when we are in New York.
Megan Hofileña