It was a wonderful evening of Hawaiian music and dance at the Performing Arts Center at Sussex County Community College. Thank you to everyone who came to see us and the SCCC staff who treated us so well. The theater was great!
Bill Wynne, a Hula Records recording artist and winner of the Aloha Festivals Hawaiian Falsetto Singing Contest, and I each played a solo set before joining forces with the hula dancers of Polynesian Dance Productions.
The Performing Arts Center at SCCC has become the flagship theater in Northwest New Jersey presenting exceptional entertainment that engages, excites, provokes and inspires both artists and audiences. For more info visit: www.sussex.edu
You do not see your name in lights like this everyday!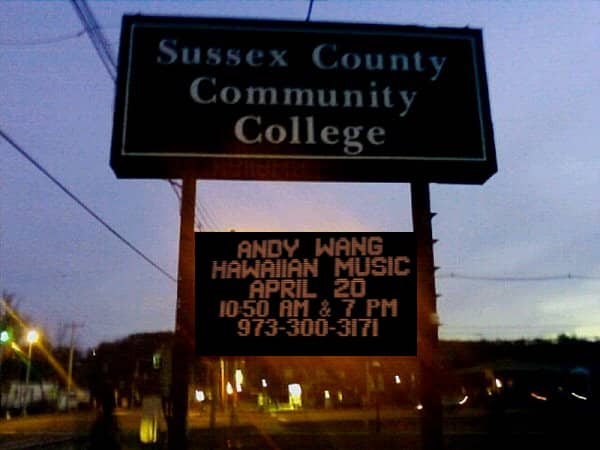 ---