Our hearts ache for an entire island community that has been profoundly affected by the devastating Maui wildfires. We share a deep sense of loss because Lahaina has over a thousand years of rich history and was the capital of the Kingdom of Hawaii from 1820 to 1845.
On September 10, my East Coast friends who dance hula and play Hawaiian music will come together for a Benefit Concert for Maui. This free show will take place at St. Paul's Episcopal Church in Chatham, New Jersey at 5:30 PM.
If it rains, the performance will be moved inside to the church sanctuary.
In these trying times, we find solace in the unity that emerges amidst adversity. Difficult as it may be, these moments of tragic loss have a remarkable way of inspiring compassion and action. As we witness the strength of those impacted, as well as the countless individuals and organizations rallying to offer aid, we are reminded of the profound resilience that lies within us all.
Together, we stand as a testament to the remarkable power of humanity's collective spirit, ready to heal, rebuild, and bring hope to the ashes of what was lost.
Naʻu me ka manaʻo kōkua,

Donate here: https://secure.myvanco.com/L-Z337/campaign/C-14BNA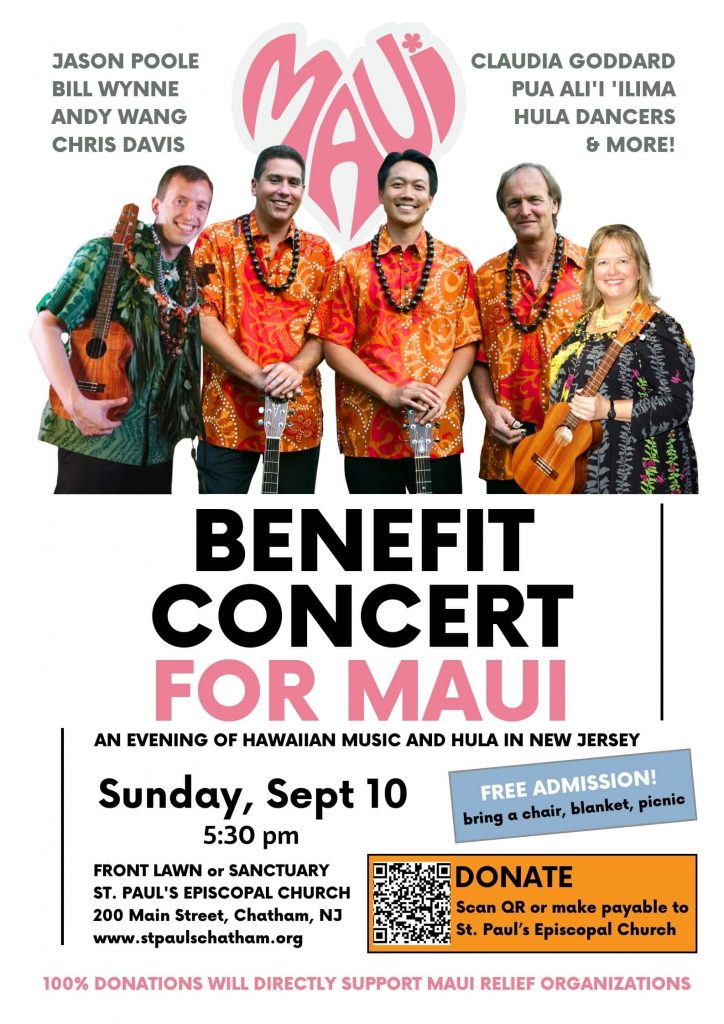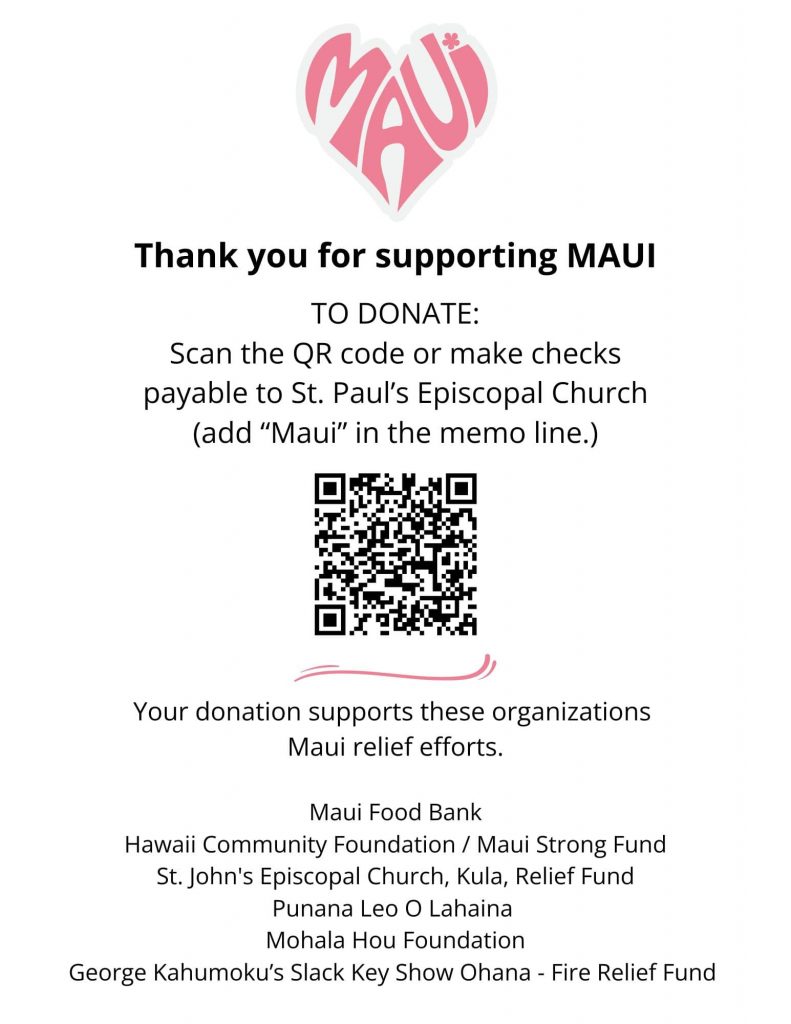 ---