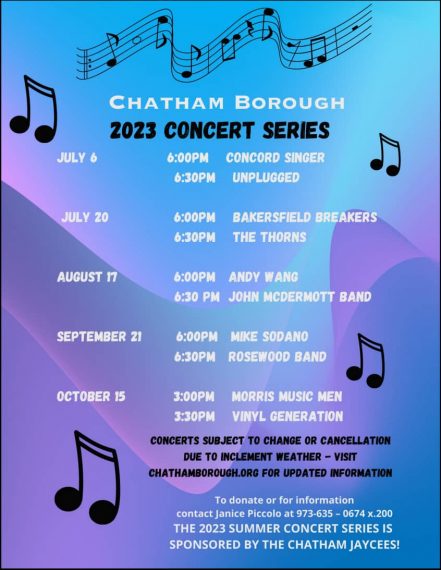 August 17, 2023
Chatham, NJ
Venue: Reasoner Park Gazebo
State: NJ
Chatham Borough will provide free entertainment at the Reasoner Park gazebo with the annual Summer Concerts Series.
Andy will perform as the opening act at 6 pm, with the John McDermott Band performing from 6:30 – 8:00 pm.
According to Chatham officials, the concert series is free to the public and will take place on Thursdays at 6 p.m. When attending a performance, residents are encouraged to bring food, blankets, and lawn chairs.